Do you have an idea or an invention that you think you should maybe patent? If so, we can assist with patenting that idea or doing some patent searching to see if it has been done before.
We normally start things off with an initial consult, where we review your invention, explain basic patent law concepts and maybe do some preliminary patent searching. You can either come down to our office in Red Deer to do this in person, or we can do it over the telephone. These usually take about 2 hours and there is a charge for this.
If the initial consult suggests that there may be patentable aspects, then you may wish for us to do some further in-depth patent searching. Patent searching normally take at least 3 – 4 weeks to complete.
The main work in patents is to prepare and write up a proper patent application. This is usually very time consuming and takes at least 3 or more months to do. This is not a trivial task. Cost for that ranges quite a bit, depending on the type of invention. But count on at least $8,000 to $10,000 or more.
Once your patent application is completed, we attend to filing it in the various patent offices around the world, as you may desire. We can directly file in the U.S. patent office for our Canadian clients and we work with a network of foreign associate patent agents to coordinate filing in various foreign patent offices. We can also directly file international (PCT) patent applications for our Canadian resident inventors. As you may expect each filing adds to the costs, with any non-English filing typically being quite expensive once translation costs are taken into account.
Once filed, you are "patent pending". Then there is usually a very long wait, typically years, to hear back from the patent office as to whether the application is allowed or whether more works needs to be done to overcome any objections by the patent office. Objections are very common, so expect further costs associated with responding to such "office actions".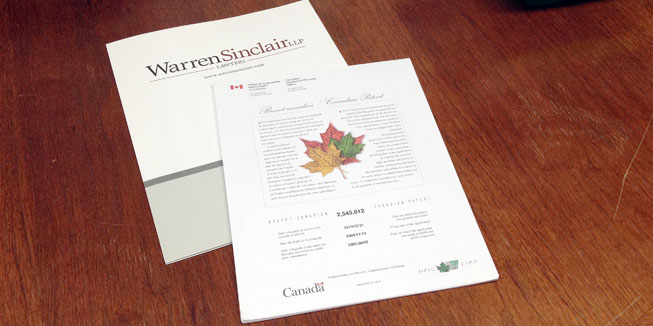 Booking an Initial Consult: If you wish to book an initial consultation, or want a copy of our current patent cost brochure, please give us a call at 403-343-3320 and ask for one of my assistants, either Michelle or Meghan.
You can also email us at: sgelsing@gelsing.ca. We look forward to hearing from you.